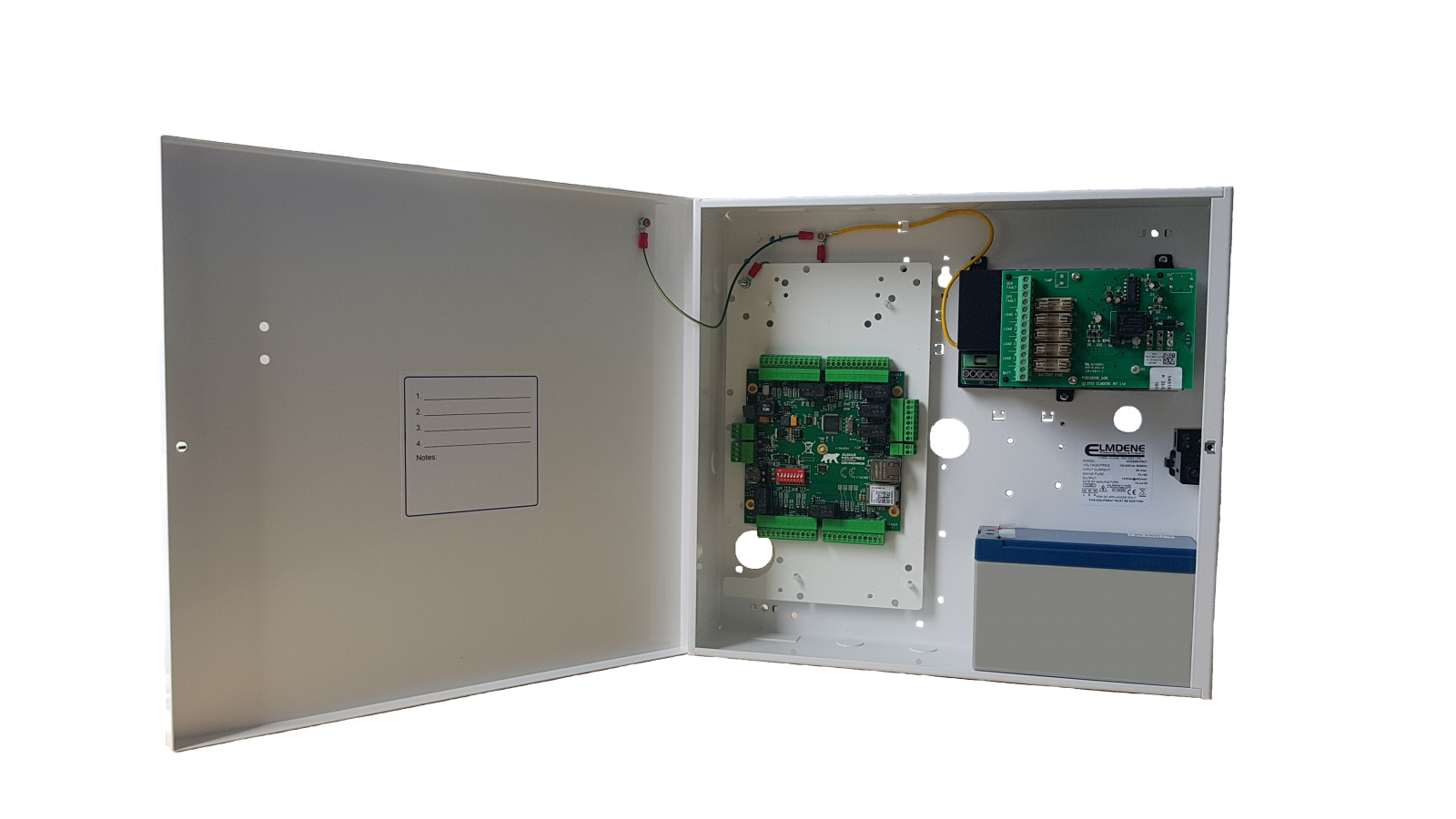 Multimarques/ Contrôle d'accès/ Alimentations
Coffrets d'alimentation 12V ou 24V pour la plupart des contrôleurs d'accès
---
Une gamme de coffrets d'alimentations conçues pour l'intégration de contrôleur(s) d'accès, carte(s) électronique(s), UTL pour vos systèmes de contrôle d'accès. Ces unités sont compatibles avec les marques suivantes : CASTEL, EDEN, VAUBAN SYSTEMS, ADI, HID, PAXTON, XPR, NEDAP, MERCURY SECURITY, VANDERBILT.
Avec cette gamme ALIM-ACCES, jusqu'à 6 contrôleurs peuvent être intégrés dans un seul coffret, ce qui vous offre un gain de place, une économie lors de l'achat du coffret (1 coffret au lieu de 6) et un gain de temps à l'installation.
Cette gamme est une solution d'alimentation complète pour accueillir jusqu'à 6 cartes de contrôle d'accès et fournir une alimentation secourue par batterie(s) en cas de panne secteur.
Téléchargez la fiche technique pour plus d'informations.
For more details on this product range, including part numbers, please refer to the datasheet below or contact us.