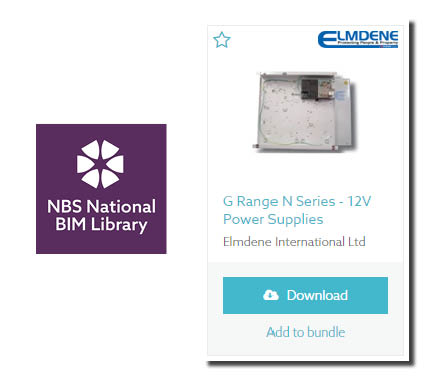 May 2019: Elmdene are pleased to announce that another range of Power Supplies are now available as BIM Objects on the NBS National BIM Library.
The 12V G Range N Series, a range of general-purpose power supplies, to provide back-up power to Security systems, has been authored to the NBS BIM Object Standard and made available on the BIM Library.
BIM objects are detailed information that defines a product and the dimensions that represents the product's physical characteristics. This is then presented in a consistent format that allows designers to use the object within the BIM environment.
Elmdene previously introduced some power supplies as BIM objects last year, including the PoE Ultrapod™, 4HR UPS™, 24V STX PSU Range and the PoE MiniPod™. All available to download to work with IFC or Revit.
For more information on Elmdene BIM Objects, visit the Specification Zone.
https://www.elmdene.co.uk/specification
---
Back to All News