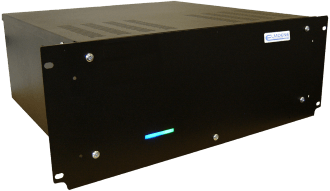 The 4HR-UPS™ range provides 4 hours of reliable back-up power to a critical PoE / PoC CCTV system in the event of a power failure. Utilising a model within the 4HR-UPS™ range is considerably more cost-effective than current IT based alternatives on the market. Meaning that security systems no longer need to be compromised!
The range is available in a 4U 19" rack format and therefore suitable for control room environments. To help the installer with model selection, they are available in 3 variants based around typical sized installations: 8 camera, 16 camera and 32 camera versions providing simple and flexible installation choices.
Click here for more information.
---
Back to All News