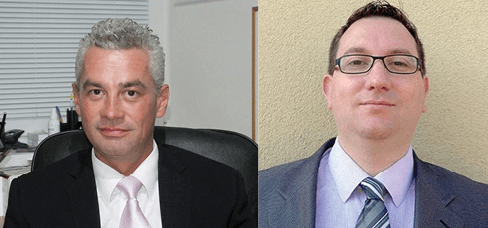 Miroslav Tallo has been appointed as an Independent Sales Consultant supporting the Elmdene customers in Central/Eastern European markets. Having been in the Security industry for almost 25 years, the majority of which were at a very senior level, Miroslav brings with him a wealth of experience and knowledge of both the industry itself and also the Central/Eastern European marketplace. Elmdene are confident that Miroslav will enhance the service and support offered to new and existing customers. The team very much look forward to being able to draw upon his vast experience, undoubted skill set and knowledge of this marketplace. Miroslav will be responsible for the Elmdene brand and sales channels in Central/Eastern Europe.
Also appointed at Elmdene is Sylvain Pasquier, who joins as an Independent Sales Consultant in France, to support Elmdene's existing customers, as well as expanding with new opportunities. Sylvain comes to Elmdene with extensive experience of managing Export Sales for UK companies in France. With his bilingual skills and regional knowledge Sylvain will be playing a key role in the development of French sales for Elmdene.
Sharon Ramsay, General Manager at Elmdene International said:
We are delighted to announce the appointment of Miroslav and Sylvain, both adding skills and knowledge to our existing sales team. Along with our future growth plans, commitment to customer service and our ongoing product development, the addition of Miroslav and Sylvain means we'll have a dedicated focus in various regions across Europe. They will be great assets to the team and will play key roles in achieving our targets.
---
Back to All News