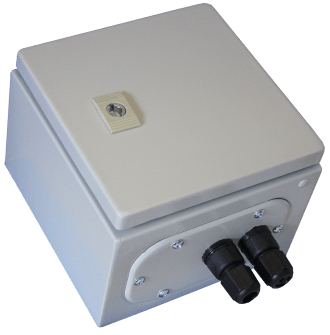 PoE MiniPod™
Obsolete Product
Battery Backed up PoE Source
---
A unique PoE+ powered device that can charge a 12V 7Ah battery whilst continuing to provide a PoE compliant output (up to 14W) to the PoE Powered Device. If the PoE power being provided to the input fails, the battery seamlessly takes over continuing to provide PoE to the device for up to 4 hours.
Housed within a steel IP66 rated enclosure it can be used in a variety of indoor and outdoor applications. Installer friendly RJ45 cable gland connections are provided with the enclosure to offer a simple plug and play solution without the requirement of terminating cat5 connections.
For more details on this product range, including part numbers, please refer to the datasheet below or contact us.