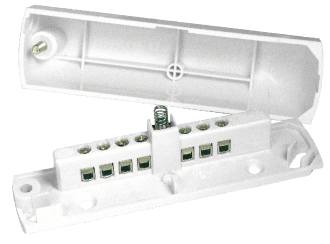 Junction Boxes
EN Junction Boxes
---
Junction boxes featuring a high reliability spring action micro switch for the lid tamper
providing real peace of mind when connecting the tamper to the junction box.
The range meets the requirements of PD6662:2017 and EN50131-1:2006+A1:2009.
Approvals & Certification
EN50131-1:2006
PD6662:2017
For more details on this product range, including part numbers, please refer to the datasheet below or contact us.