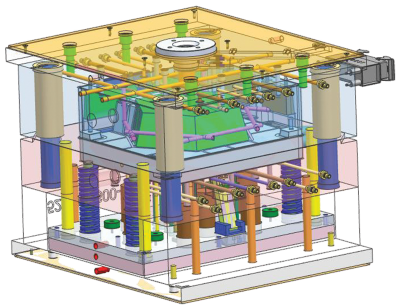 With over 50 years of experience in designing and manufacturing Security products, Elmdene is a reliable choice for product development and bespoke solutions.
Elmdene have earned a great reputation from partnerships, bringing comprehensive technical knowledge, manufacturing expertise, high quality, and first-class project management to each unique solution brought to market.
Full Product Development Process
Having a vast experience of product development, Elmdene are choice partners for the development and manufacture of your product. Elmdene look after and manage the full process from generating concepts, 3D prototypes, product testing, sampling, production and technical support. With an onsite Engineering team and an in-house design team, Elmdene are always on hand to support with your development project needs.
In-House Capabilities
Producing reliable products of a high standard is at the core of everything Elmdene do. As well as having a Quality Management System accredited to ISO 9001:2015, Elmdene also specialise in manufacturing products to quality and technical standards from across the world, including VdS, Nfa2p, INCERT, UL and Kiwa.
Production Expertise
These capabilities can be applied to any ancillary product for the Fire and Security market:
Mechanical Design
Electronic Design
Plastic Moulding
Software Development
Tooling Expertise
If you have any OEM or bespoke requirements please contact us to discuss further.