May 2021 - Portsmouth, UK: Elmdene International are pleased to announce a new addition to their l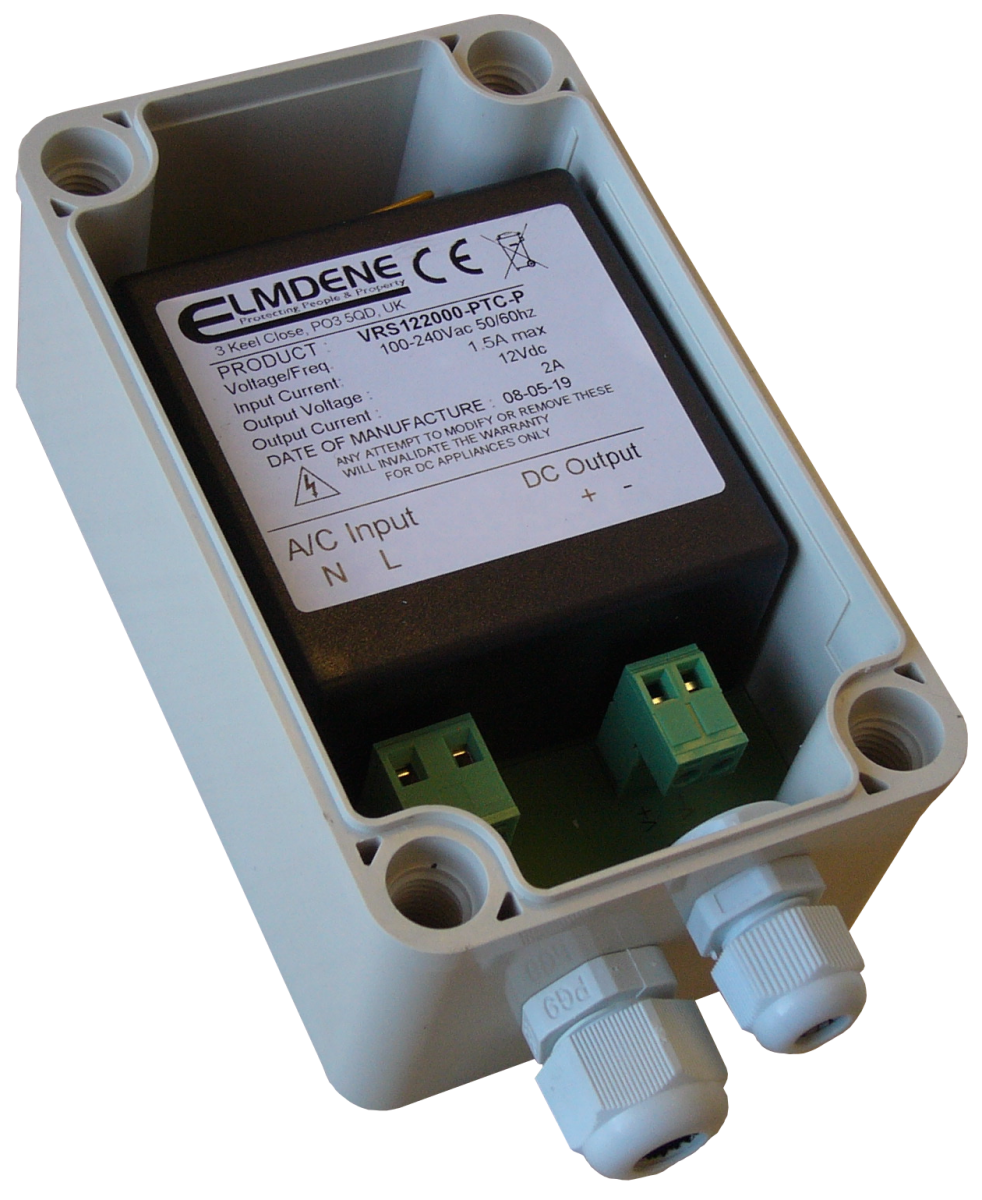 egacy VRS CCTV Range of 12V dc power supplies. The VRS122000-PTC-P utilises a very compact design, housed within an IP66 rated enclosure, ideal for outdoor CCTV applications requiring 12V up to 2A.
In recent years, the CCTV market, has seen the biggest growth in the Security industry, as CCTV systems are becoming more intelligent by, detecting, recognising and analysing events and information, providing vital data. It is crucial now, more than ever, to ensure CCTV systems have a reliable power supply, to ensure the smooth running of all devices.
Elmdene's VRS Range of CCTV power supplies is an extensive series, with power supplies to suit different applications and installations. Including, encapsulated, low-profile enclosures, IP Rated models and Rack mounted options, ranging across 2A, 4A, 8A, 16A and 18A power ratings.
The new VRS122000-PTC-P model features a regulated Switch Mode PSU module to supply full rated current to load, with a universal mains input voltage, enabling the use of this product globally. It is also highly efficient with its switch mode design, generating less heat and ensures low operating costs.
For more information on the new VRS122000-PTC-P click here
---
Back to All News