At Elmdene, we have added various processes to improve products' delivery and shipment quality, even during these challenging times!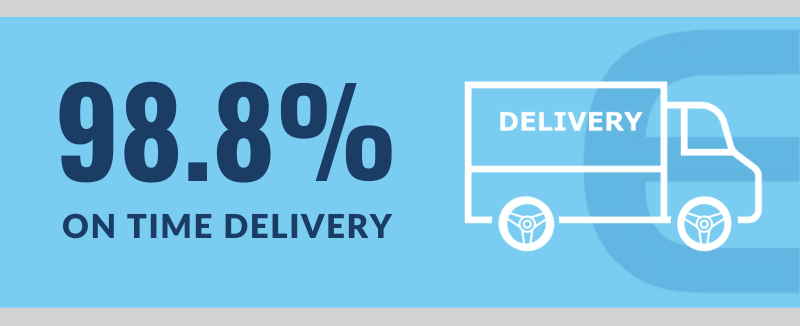 Our hard work has paid off, and we are proud of a 98.82% score for On-Time Delivery.
Elmdene is currently exceeding targets by stockholding all core product lines, including PSUs for Fire and Security systems.
By precision forecasting, coupled with analysis of previous usage and trends, Elmdene's Operations team have the planning data needed to ensure there's sufficient stock, always.
What does this mean for you? Reduced lead times!
The most crucial part of any safety system is the power supply - Don't compromise critical systems!
---
Back to All News