Portsmouth, UK, March 2022: Elmdene is pleased to announce a new complete range of Touchless Exit Buttons, added to their existing portfolio of ancillary products.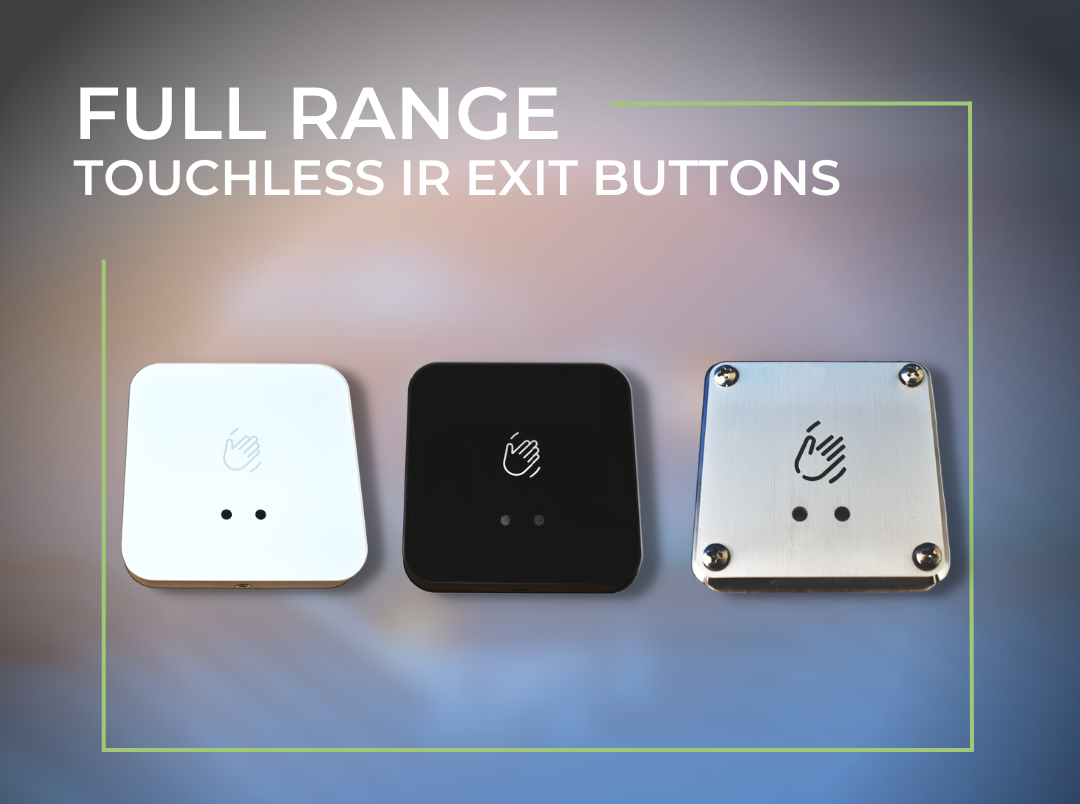 This new range includes devices, of a sleek design, to suit Internal or External installations, including IP65 rated models and Anti-Vandal features, designed to work with security systems, requiring contactless door control.
As the world navigates life post-pandemic, Elmdene have been working on solutions, in line with the changes that the world has seen, this includes contactless door control.Elmdene's range of touchless Infra-Red (IR) Exit Buttons are ideal for use in clean environments or high-traffic areas. Reducing contact and transmission of infections IR Exit Buttons are ideal for use in busy settings such as hospitals, food preparation rooms, care homes and schools.
Kelly Bard, Sales and Marketing Director for Elmdene, said, "With the world reopening from the pandemic restrictions, it's crucial that organisations and public buildings are set up efficiently to help keep people safe. We are pleased to offer a simplified, yet full portfolio of robust exit devices to suit specific installation requirements, protecting people and property."
Elmdene's sleek range of Touchless Exit Buttons includes three models designed for Internal applications, three new IP65 rated models, for External applications, including one model with extra Anti-Vandal features.
---
Back to Latest News