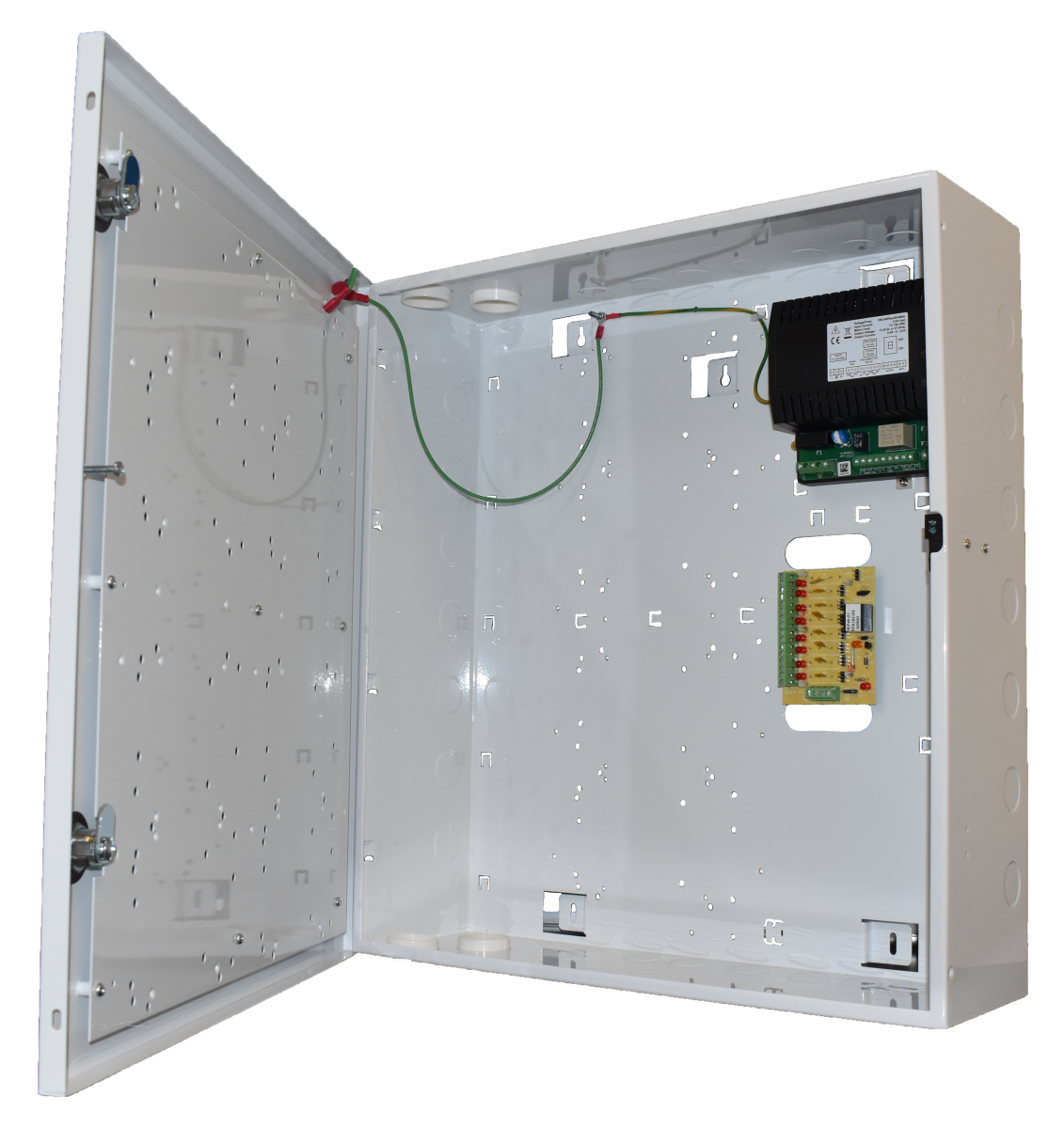 Access Control PSU Range (UL294)
Power supply units compatible for Access Control systems. Certified to UL294.
---
Power solutions designed for compatibility with most common access control door controllers. Offering installation flexibility and time saving for system designers.
Enclosures are engineered to accommodate multiple door controllers for power integration within access control systems, for robust power management to ensure seamless operation.
Easy Integrated Power:
Single and Multi-door solutions

12V standby battery charging

Multi-fused outputs are provided

Mains fail reporting

Battery Monitoring and Deep Discharge Protection (ACCESS-UL-PSU1 and ACCESS-UL-PSU2)

Independent ancillary relay for applications such as a 'Fire' door release relay

Integration with door controllers, including: Mercury Security, ProWatch (Honeywell)
Part Numbers:
ACCESS-UL-PSU1
ACCESS-UL-PSU2
MULTI-ACCESS-UL-PSU6
For more details on this product range, including part numbers, please refer to the datasheet below or contact us.
---